With the Qstomizer REST API, you can now access to the customization orders programatically.
First you need to generate your API key. You can do this in the App backend. Follow these steps:
In the app BAckend, go to Settings.
Go to "Translations/Others".
Click on "Generate New API key" at the bottom othe the page.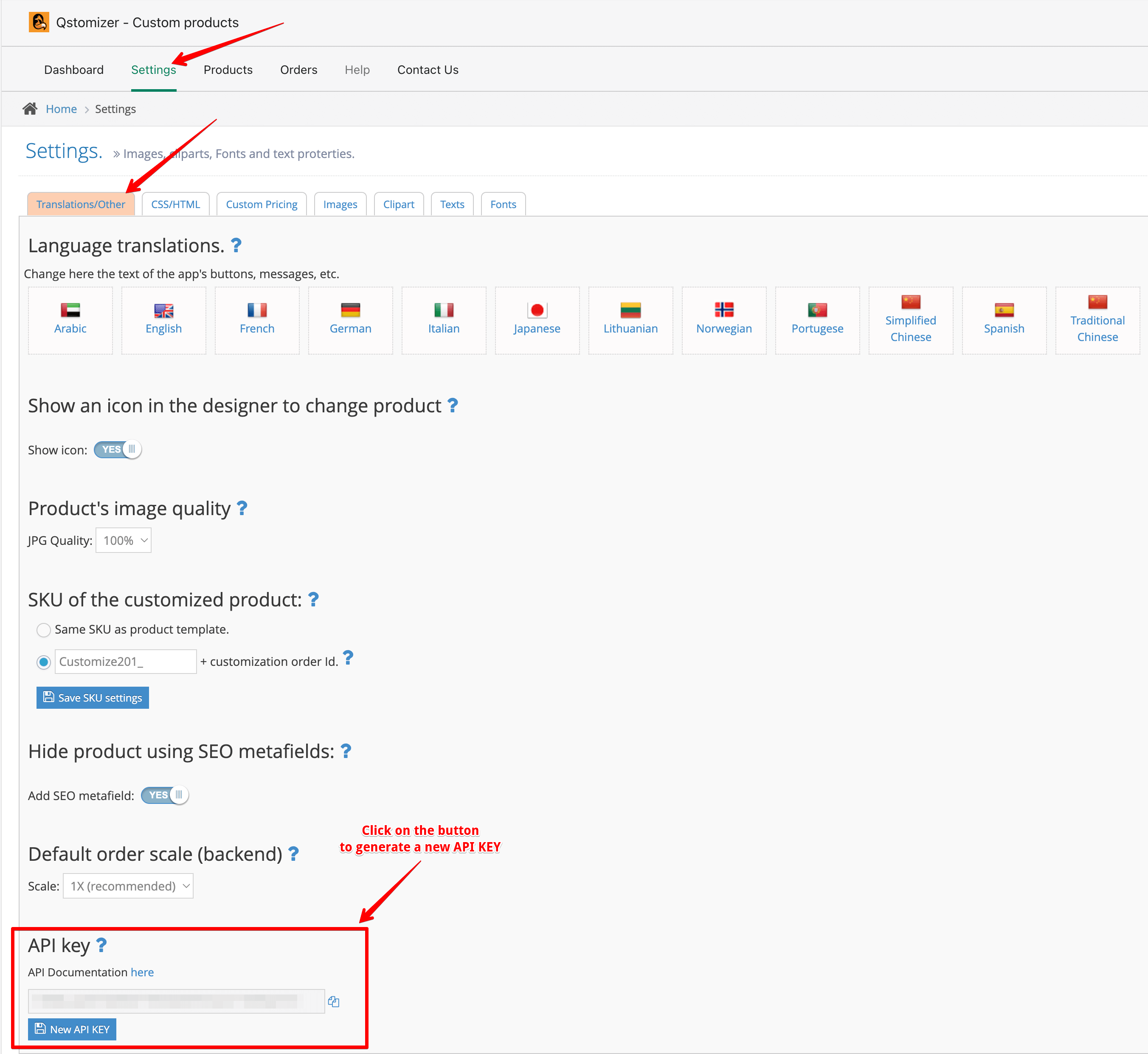 Note.: When a new API key is generated, this new one replaces the older key and the old key stops working.